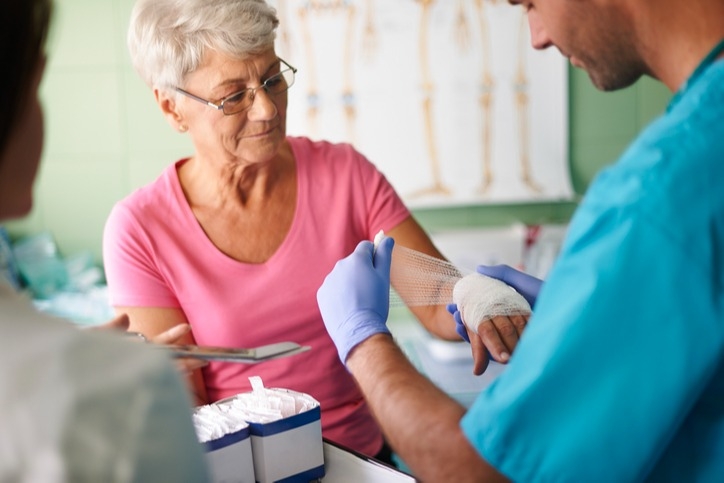 Vascular Institute of the Rockies offers a number of services to help with your chronic or non-healing wounds. Our wound clinics across Colorado have a consistently high rate of healing. At VIR you benefit from a team of doctors with specialties in vascular and general surgery who combine their expertise to diagnose and treat chronic and complex non-healing wounds.
VIR is one of the top chronic wound care clinics in the country with a reputation for excellence in treating patients with non-healing wounds. We use special techniques and advanced treatments to help you heal efficiently.
What We Can Help With:
Skin grafts and skin graft after care
Compression wraps
Dressing changes
Weekly debridement
Negative Pressure Wound Therapy (NPWT)
Antibacterial treatment
Vacuum-assisted wound closure
The Types of Wounds & Injuries We Treat:
Pressure ulcers & injuries
Venous ulcers & injuries
Arterial ulcers & injuries
Diabetic ulcers & injuries
Surgical wounds
Trauma wounds
Infections
Spider / Insect bites
Open sores
Non-healing wounds
Ankle | Toe | Leg | Heel wounds
Blisters
Wounds can cause a great deal of discomfort and trauma. We help you find effective wound therapies and solutions that fit your needs.
If you're dealing with a chronic or non-healing wound, you'll find relief at Vascular Institute of the Rockies. Contact us for more information.