For more than 25 years, The Vascular Institute of the Rockies has specialized in the diagnosis and treatment of vascular system disorders and diseases for patients in the Denver metro region. Contributing to numerous scientific publications over the past 20 years, our providers are committed to providing the latest technological advances to patients in a safe and effective manner. After all, patient safety is our number one priority.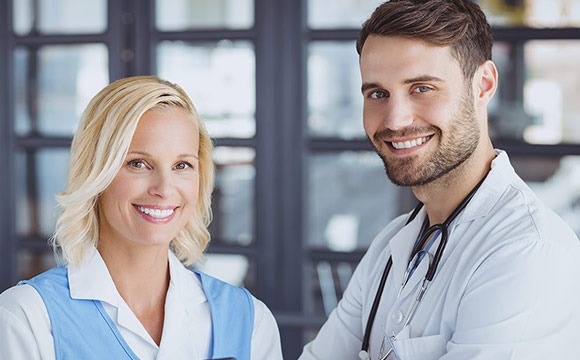 We Specialize in the Diagnosis & Treatment of the Following:
Abdominal Aortic Aneurysms
Acute DVT
Carotid Artery Disease
Chronic Venous Disease
Peripheral Arterial Disease
Peripheral Vascular Disease
Pelvic Venous Disorders
Thoracic Outlet Syndrome
Varicose Veins
Vascular Malformations
Vascular Surgery
Vascular Ultrasound
The Vascular Institute of the Rockies functions as a group practice, whereby all seven Board Certified Vascular Surgeons participate in the care of every patient. This allows the patient to have a primary physician who is the principal doctor coordinating the patient's care and follow-up treatment plan. Partners within the group assist with care for the patient during hospitalization, surgery and post-operatively. This team approach provides 24-hour, 7 days a week coverage for all our patients.
As a new patient, your initial visit will include a complete and comprehensive health history with a physician. In addition, you may be required to have an on-site ICAVL accredited vascular ultrasound study. All studies are non-invasive and pain-free. The data collected provides our physicians with necessary information to diagnose vascular disease. Highly trained, registered Vascular Technologists who specialize in the field of vascular ultrasound perform all testing at the Vascular Institute of the Rockies.
We have three office locations in Denver, Aurora and Wheat Ridge. Office hours are 8:00am-5:00pm. All can be contacted at 303-539-0736.
We Currently Have Satellite Offices in the Following Locations:
Alamosa, Colorado
Avon, Colorado
Colby, Kansas
Greeley, Colorado
Parker, Colorado
Pueblo, Colorado
Scott City, Kansas
Steamboat Springs, Colorado
Summit County/Frisco, Colorado
Wheat Ridge, Colorado
Call us today to make an appointment: 303-539-0736.