Non-Healing Foot Wounds
---
By Bryan C. Kramer, MD - February 24, 2020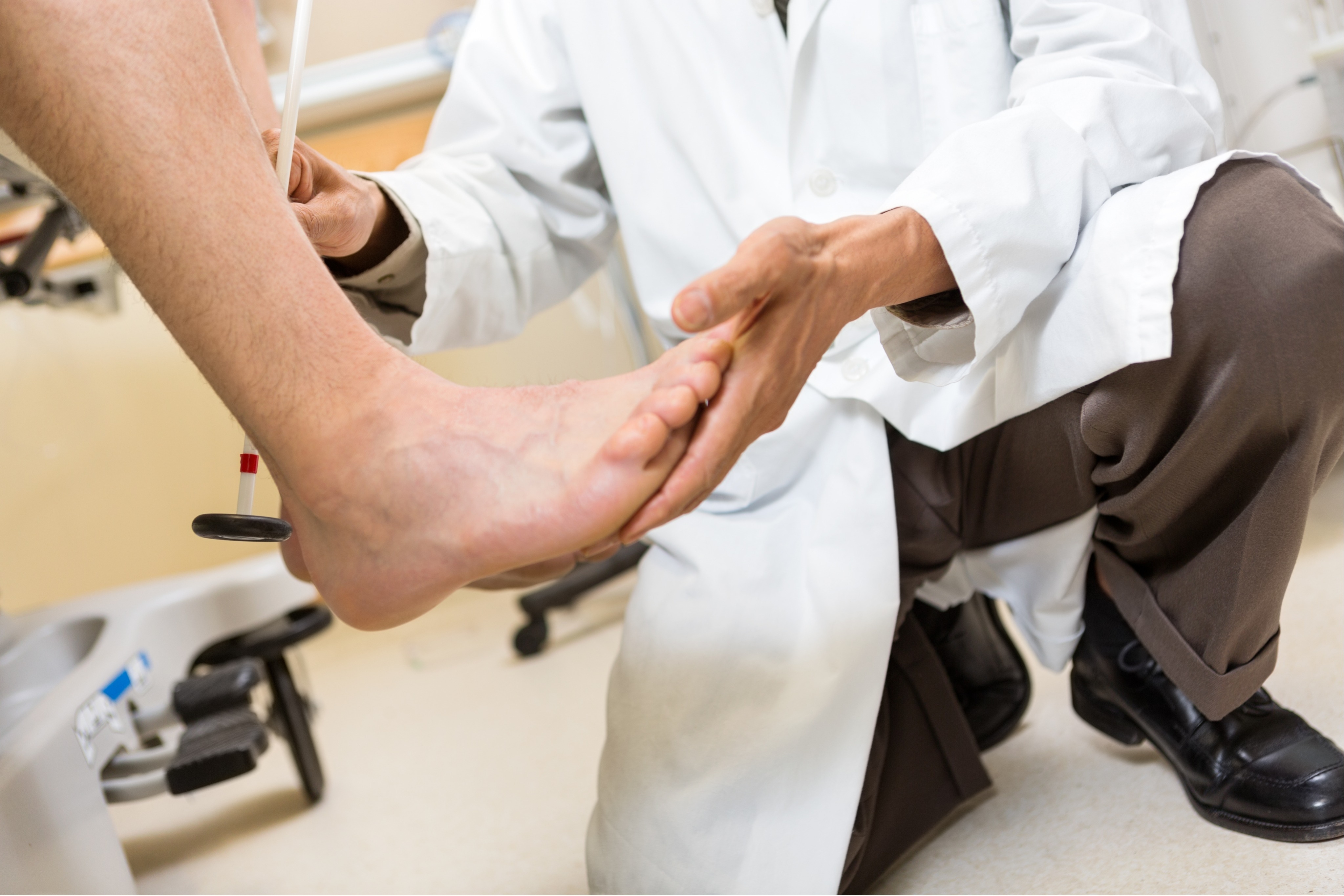 Peripheral Artery Disease (PAD)
Non-Healing Foot Wounds
     If you have a wound or opening in the skin on your toes or foot, and it does not heal in 4 weeks, you need to see a vascular surgeon immediately.
     Wounds are usually on toes or the front part of the foot, but can be in other places.
     Usually the wounds start with minor trauma to the foot.
     Most important is to notice that the wound is NOT HEALING normally or getting worse.
     The wound may not be healing because your arteries are blocked, and cannot deliver enough blood flow and oxygen to heal the injured tissue.
     If this happens to you, please see a vascular surgeon right away.
     This is a limb threatening situation- you can lose your leg above or below the knee without treatment.
     Treatment-  Includes both minimally invasive and open surgical treatment to restore enough arterial blood flow to heal the wound.  Only a vascular surgeon has the expertise to perform all possible treatments for this, and they can help choose the right one for your individual situation.
                            Bryan C. Kramer, MD  
Go Back